Send your taste buds on vacation at Key West's many excellent restaurants.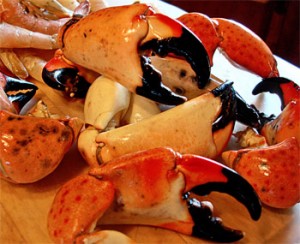 Key West restaurants are as varied as the people who visit and live here. From the uber-casual fish sandwich shack to the upscale gourmet bistro, there is a perfect restaurant for every palette and personality.
The staff of Key West Travel Guide has dined in them all, and we have included only restaurants that we think are deserving of your time and taste buds. In general, you may be well advised to seek restaurants off the beaten path, away from the cruise ship area, and those frequented by the locals.
Expect a vast array of fresh seafood, creative gourmet dishes using island flavors and ingredients, and a decidedly relaxed attitude in the dining room.
Below are all the restaurants in Key West that we suggest for your consideration. Most of the listings include the restaurant menu, along with their location, hours of operation, and phone number.