Suggestions for vegetarian and vegan places to eat in Key West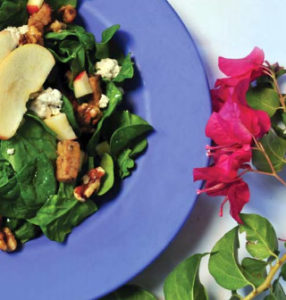 Key West has several dining options for vegetarians and/or vegans visiting our island.
For the uninitiated: vegetarians do not eat meat, fish, or poultry; vegans are vegetarians who abstain from eating all animal products, including milk, cheese, other dairy items or eggs.
The key to a healthy vegetarian diet is to eat a wide variety of foods that should include fruits, vegetables, plenty of leafy greens, whole grains, nuts, seeds and legumes. On this tropical island we are especially blessed by a natural abundance of juicy mangoes, Florida avocados, coconuts and tree-picked key limes which all find their way into many restaurant's daily offerings.
For those that do choose to include fish in their diets, the choices here are bountiful and limitless.
While our committed natural eateries are few in number, they are getting rave reviews from tourists and locals alike. And don't forget the delicious vegetarian items that are also readily available at our excellent sushi bars, noodle shops and even from the friendly Chinese take-outs.