It's a vacation, so have the dessert. Key West offers sweet treats that'll put a smile on your face.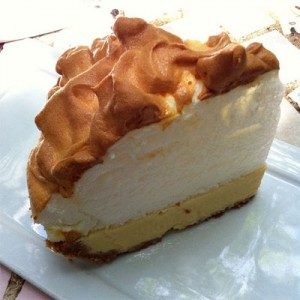 Everyone knows that "we all scream for ice cream" and that a sweet and satisfying dessert is the high point at the end of any delicious meal.
The word dessert originated from the French word desservir "to clean the table" and a clean plate and a magical memory are all that remains at its completion.
In Key West restaurants you will find a wide variety of desserts that might include cakes, cookies, biscuits, pastries, ice creams, puddings, candies and home made pies.
Of course, the world famous Key Lime Pie reigns supreme on our local menus. You will find it nestled on a traditional baked pastry crust, a graham cracker crust or even built over a chocolate crust and finished on top with toasty swirls of meringue or freshly whipped cream – but all are delicious and will inspire sweet dreams of our tropical paradise.
You will discover that the island even boasts an amazing "desserts only" restaurant that you will still be raving about when you get back home.
Too full for dessert? There's always room for our favorite frozen cocktail, the Pina Colada!