Learn about Key West's museums, attractions, watersports, and points of interest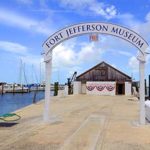 With so much history, beauty, and revelry, it's no wonder that Key West is at the top of many traveler's lists.
There really is something for everyone in Key West – regardless of your interest.
For a majority of visitors, the water is the biggest draw. For others, it's the incredible history and architecture of the island. And many just want to be where Hemingway was inspired.
So when you are not on the beach, or enjoying the many, many bars – listed below are the many fun things to check out and do in Key West on your vacation.
Boat Tours & Watersports