On-staff group events planner makes planning a Key West trip smooth and enjoyable.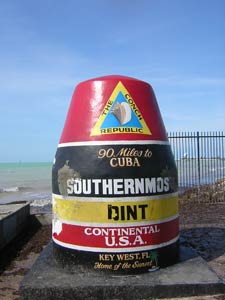 Our Key West events planner reports that Key West is now favored by a wide variety of large groups as a top destination for both work and play. With a large number of comfortable and well-equipped hotels and guesthouses, and a marked increase in the size and scheduling of jet aircraft service, this is an ideal location for your group getaway.
Whether you are rewarding your company's top producers with incentive award vacations, working with others on corporate plans and proposals, or bringing in long-lost relatives from all over the world for a gigantic family reunion – Key West will be able to take care of your very specific needs and make special memories for everyone involved.
We at Key West Travel Guide have catered to a wide variety of large groups in our concierge positions at the top resorts where we were frequently asked to provide impossible services – often at the last moment. Needless to say, we now know exactly which restaurant will seat 50 guests in 15 minutes, where to round up ten wheelchairs or how to charter an executive helicopter for a CEO who's missed his flight.
We would be glad to talk to you about the specific needs of your group and will advise you of the hotels, restaurants and planned activities that will work to make it all a success.