From reggae to trop rock, and all points in between, live music is abundant in Key West.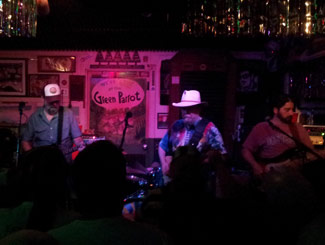 In many ways, Key West is a music town.
Most famously, Jimmy Buffett used to live here (he actually does still have a house here – but we'll never reveal where it is. You're welcome Jimmy). More recently, Kenny Chesney bought a house in Key West – but he quickly sold it once his address was discussed in the local press and people started showing up at his door.
Today live music is very appreciated by locals and visitors – and many small venues bring in a excellent bands to perform. Lately, New Orleans musicians have been making regular appearances in Key West, especially at the Green Parrot – arguably the most consistent place to see good live music.
If you are into jam bands, Key West is home to one of the best jam bands out there that you've never heard of, The Happy Dog (they play regularly at the Sunset Pier, Green Parrot, Salty Angler, Grunts, and numerous other venues. Check their website schedule here: http://www.thehappydogband.com/live/)