Key West: A small drinking village with a big fishing problem.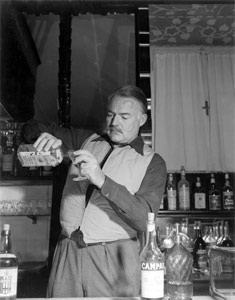 The margarita. The Cuba libre (rum and coke). The pina colada. The daiquiri. The mojito. The rum runner.
There are so many island drinks. And so little time.
Key West is famous for its bars, with some of them known the world over. And its patrons are even more famous, with Ernest Hemingway, Tennessee Williams, and a world of other notables having planted themselves at local bar-stools for years on end.
Sloppy Joe's, Hog's Breath, Margaritaville, the Green Parrot – all of these bars have been voted to be among the best in the United States.
And for every visitor to Key West, there is a bar to suit each personality, from the genteel to the rowdy.
You will know doubt run into many of these drinking establishments, and one is likely to become a favorite of yours.
To get you started, here are a few that stand-out in Key West Travel Guide's mind: