Part of Louie's Backyard, the Afterdeck offer excellent cocktails and a beautiful view.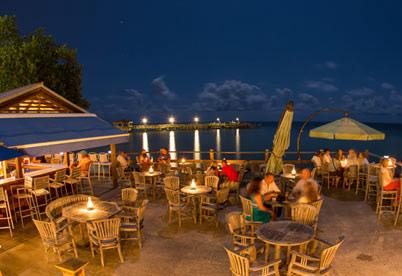 Built on an expansive deck overlooking the Atlantic Ocean, this is a beautiful place to see and be seen.
Open from mid-day until late at night, you can sit at teak cocktail tables and stare out to sea while sipping on well prepared drinks, or one of the fine wines from the by-the-glass menu.
You may see Jimmy Buffett, who once lived next door, or the visiting celebrity du jour – as they all make their way to Louie's on the corner of Waddell and Vernon St.
This outdoor bar is attached to Louie's Backyard, among the finest restaurants on the island.
Location: 700 Waddell Ave.
Hours: Open every day, 11:30am – 1am