This town can party! Key West's bar scene is legendary and the party can last until 4 am.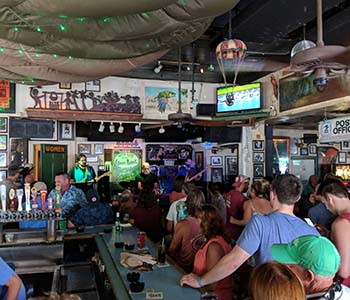 It has often been said that Key West hosts as many drinking establishments as it does houses of worship – but bars now seem to be winning the battle.
From the four-star resorts with piano bars and sunset views to the funky neighborhood taverns, there are hundreds of great places staffed with terrific mixologists ready to help you with your "attitude adjustment" – many open and serving until 4 a.m.!
Some of the most requested beverages include: rum cocktails, craft beer, margaritas, pina coladas, and a wide selection of frozen drinks.
Enjoy the live music offered at many of these grog-shops and you'll likely meet some of the most fascinating people in the world seated on the next stool.