Some of our favorite places to enjoy fresh, Key West seafood.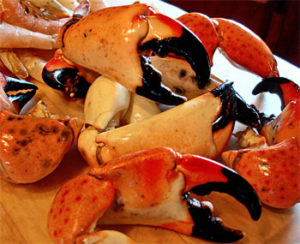 It shouldn't be a surprise that good seafood is abundant in the Florida Keys.
Some of the best local fish for the table are the Hogfish, Yellowtail Snapper, Grouper, Dolphin (mahi mahi), Wahoo, Cobia, and of course, Key West Shrimp. Also, Stone Crab and Lobster, when in season, are not to be missed.
Good seafood is served at a wide choice of restaurants. From casual waterfront raw bars to fine dining restaurants, visitors will find delicious Key West seafood prepared.
Here are a few places that we recommend for good seafood in Key West: