Modern bistro serving fresh seafood in a casual setting.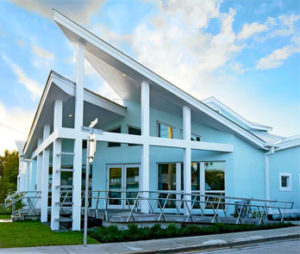 Seven Fish features an inventive and delicious menu of New-American cuisine. Fresh seafood is skillfully prepared in creative styles. They also offer non-seafood entrees that are just as delicious.
The understated yet elegant decor of the dining room keeps the spotlight on the food and the company. Nice wine list and excellent staff make this Key West restaurant one of our favorites.
This wonderful restaurant doesn't need any praise from us to stay busy. They have been more than discovered.
Reservations are necessary.
Location: 921 Truman Ave
Hours: Serving dinner 6 nights a week (closed Tuesdays), 6pm-10pm
Phone: 305-296-2777
Seven Fish Menu
STARTERS
WILD MUSHROOM QUESADILLA 9
TROPICAL SHRIMP SALSA 9
CRAB CAKE with ginger garlic sauce 8
SEAFOOD CEVICHE 9
FISH TACO with scallion mayo and spicy cabbage 9.5
SALADS
MIXED GREENS with balsamic vinaigrette
ROASTED RED PEPPER AND GOAT CHEESE with mixed greens
THREE CHEESE CAESAR
small 8/large 12
large salad with grilled chicken or crab cake 17
ENTREES
FRESH FISH 29
SEA SCALLOPS over mashed potatoes, puree pea and spinach 29
GNOCCHI fresh with mellow blue cheese and sautéed fish 24
SHRIMP SCAMPI with asparagus 19
MEAT LOAF with mashed potatoes 17
BANANA CHICKEN with carmelized walnuts 19
CRAB AND SHITAKE MUSHROOM PASTA 22
SEAFOOD MARINARA PASTA with grilled fish, baby clams and shrimp 19
PENNE PASTA with mango chutney and crawfish and scallops or chicken 21
MIXED GRILL skewered chicken, shrimp and vegetables 21
NEW YORK STRIP STEAK 29
DESSERTS
BROWNIE with ice cream and toasted coconut 7.5
BANANA FLAMBE 7.5
STRAWBERRY-WHIPPED CREAM PIE with chocolate graham cracker crust 7.5
SWEET POTATO PIE 7.5
KEY LIME CHEESECAKE with fresh raspberries 7.5