Key West's strong connection to its island neighbor Cuba is evident in the cuisine served at Cuban restaurants.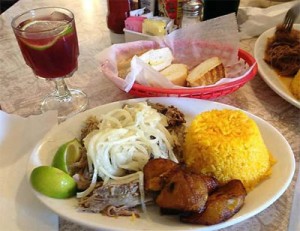 Just 90 miles off the Florida Coast yet a world away, Cuba is a land of history and mystery, all of which is revealed in its incomparable cuisine.
More mild than wild, this traditional island cooking relies on somewhat muted spices and lengthy simmering rather than the hot chiles found in other Latin cuisines. If you like it hot, you will find an assortment of peppery sauces on the table to bring up the burn.
You will always be offered an abundance of fresh local seafood and the traditional pork preparations, usually served with plantains and the Cuban staple of black beans and yellow rice.
Most of these eateries are very family friendly, serving breakfast, lunch and dinner in a casual setting with no reservations necessary.
Once you discover our very own version of "island soul food", you will go back again and again.