There is always something going on in Key West, from the sublime to the outrageous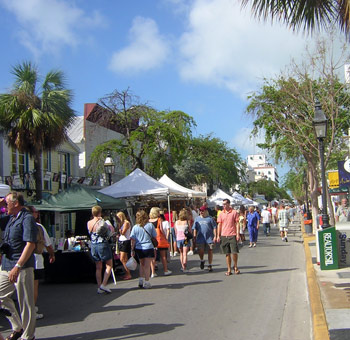 Throughout the year Key West hosts a wide variety of events – many of which are truly unique to the island.
Depending on the time of the year, you may see walking Key West's streets: Hemingway look-alikes, Jimmy Buffet "parrotheads", pirates, motorcycle aficionados, Bahamian Junkanoo performers, world-class sailors and fishermen, noted authors & writers, or scantily clad Fantasy Fest revelers.
Plus, every night, is the Sunset Celebration ( Key West sunset times ). More about the nightly Sunset Celebration at Mallory Square
Visit our Key West Calendar of Events to learn about upcoming festivals, parades, parties, and celebrations.
And below are ideas for things to do in Key West almost every other day.