Key West's flair for the casual means nearly every restaurant welcomes a relaxed style.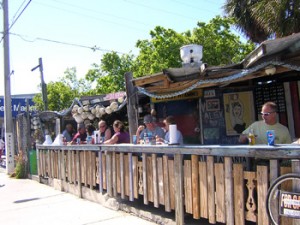 Nearly every restaurant in Key West is casual-friendly, meaning you will be welcome wearing shorts, sandals, and t-shirts.
Key West is known for its relaxed lifestyle and not being uptight about appearances.
You'll eat well while on the island – no matter what your attire.
But don't hesitate to dress up a bit for a nice dinner. Many restaurants here are hip, chic, and gourmet – and cleaning up a bit is often an appropriate way to dine.
Below are restaurants we classify as "Casual Dining", which encompasses nearly all of Key West's dining options.