Traditional Chinese food, in Old Town, Key West.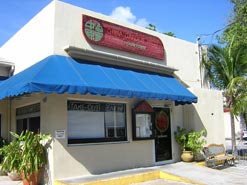 Got the hunger for some good Chinese food?
Well, the locals do too. And when they do, they usually head on over to China Garden Downtown.
Located in the heart of Old-Town, this traditional chinese restaurant offers authentic cuisine from Hong Kong.
Location: 531 Fleming Street.