Excellent sushi served in a casual, indoors and outdoors area.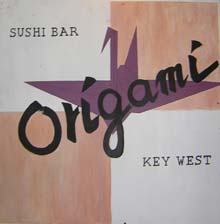 Excellent sushi is masterfully prepared at this local favorite.
Kitchen items are also outstanding with many items including teriyaki steak, shrimp dumplings, tempura, and miso soup.
Indoor and outdoor seating.
Location: 1075 Duval Street (in Duval Square)
Hours: Open nightly for dinner.
Phone: (305) 294-0092