The original Margaritaville, founded by Key West's most known musician Jimmy Buffett.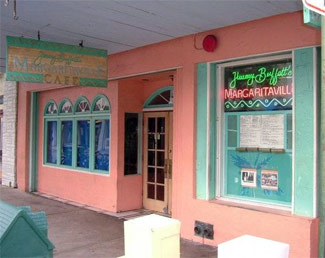 What discussion of Key West bars would be complete without acknowledging Jimmy Buffett's Margaritaville?
Owned by the famous, trop-rock musician who once called Key West home, Margaritaville is an homage to all things Buffett and "wasting away" here is almost a right of passage.
With its continuous Buffett music playing, blenders whirring, and parrot-suffused decor, for many a trip here is the definition of island partying.
Full menu offers everything from cheeseburgers to fish cakes.
Live music is performed nightly (very rarely is it the man himself, but nonetheless, good bar-type acts).
Attached souvenir shop sells t-shirts and all manner of Jimmy Buffett memorabilia.
Location: 500 Duval Street
Hours: Open every day, 11am-1am