Raucous bar complex with large dance floor.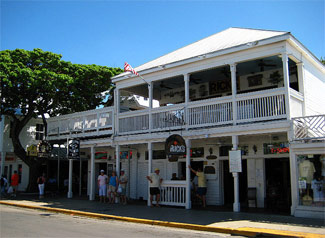 This large bar complex features one of the largest dance floors in Key West.
Playing thumping club music, this venue is popular with the young crowd looking for a booze fest. Somewhat aggro crowd and staff can range between fun and menacing.
Open-air bars and live stage in the back round out the experience of visiting here.
Located on lower-Duval Street, Rick's and Rumrunners is a fixture in Key West.
Not recommended for those looking for a quiet, civil time. (Strip club upstairs)
Location: 202 Duval Street
Hours: Open every day until 4am.