Study shows Florida's for-profit hospitals are charging the highest markups for services.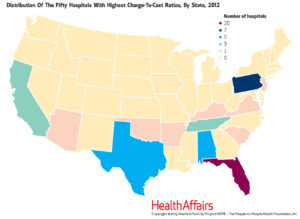 The numbers are head spinning. And the deed, dare we say, is dastardly.
It is a problem rampant in Florida – thanks to the private hospital corporation Community Health Systems, the owner of Lower Keys Medical Center.
The latest issue of Health Affairs published a study that shows Florida is the leader, by a large margin, of hospitals charging the highest markup rates vs. costs. The markups often exceed 1000 percent.
The study details that of the top 50 hospitals in the U.S. charging the most relative to their costs, nearly all (49 of 50) are for-profit, and 20 of them are in Florida. This is astounding, especially given that Florida represents only 5% of hospitals in the United States yet accounts for 40% of the top 50 highest-charging hospitals nationwide.
The majority of these hospitals are owned by two companies: Community Health Systems and HCA. (Interesting sad note: HCA is the company that Governor Rick Scott was the CEO of and, rated Mostly True by Politifact, "oversaw the largest Medicare fraud in the nation's history." HCA paid the federal government a $1.7 billion dollar fine for its wrong-doing.)
Here is a chart from the American Hospital Directory showing the prices for outpatient hospital charges versus costs at Lower Keys Medical Center: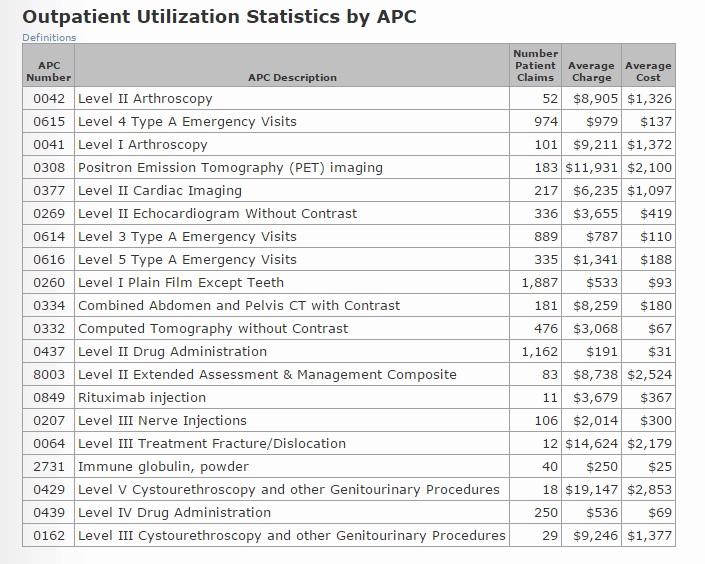 According to the most recent data from the American Hospital Directory, Lower Keys Medical Center had $371 million in annual revenue and $27 million in profit.
Community Health Systems, the parent company, made $18 billion in profits in 2014 — 45 percent more than in 2013.