Opens door to major energy savings for residents and businesses of sunny and hot Key West
Today, the City of Key West lost an appeal to ban white roofs as an energy saving device in the historic district of Old Town.
Florida's 3rd District Court of Appeal upheld a lower court's decision that white roofs are an energy saving device, and therefore permissible under a Florida state law which prohibits municipalities from banning energy saving devices.
The circumstances of the case began in June 2010, when Bahama Village resident Victor Cushman applied to Key West's Historic Architecture Review Committee (HARC) for permission to paint his roofs white in an effort to save energy. HARC denied his application and claimed that there was an alternative roof coating color, "button grey" from the Lanco company, that would be effective at energy savings.
But a letter from Lanco's Technical Director, Milton Arnold, revealed that grey would not work as well and would likely not achieve Energy Star requirements.
Mr. Cushman painted his roof despite HARC's objections, and was subsequently cited by the City for violating the HARC guidelines. Mr. Cushman challenged the citation and fines, and the local magistrate agreed that white paint is an energy saving device and therefore permissible under state law. The City of Key West appealed that decision. Today, Florida's 3rd District Court of Appeal affirmed the lower courts decision.
How efficient are white roofs at saving energy? There is probably no energy saving device that is as inexpensive and effective as simply having a white "cool" roof. Below is a chart of the reflectivity and thermal gain of various roof coatings.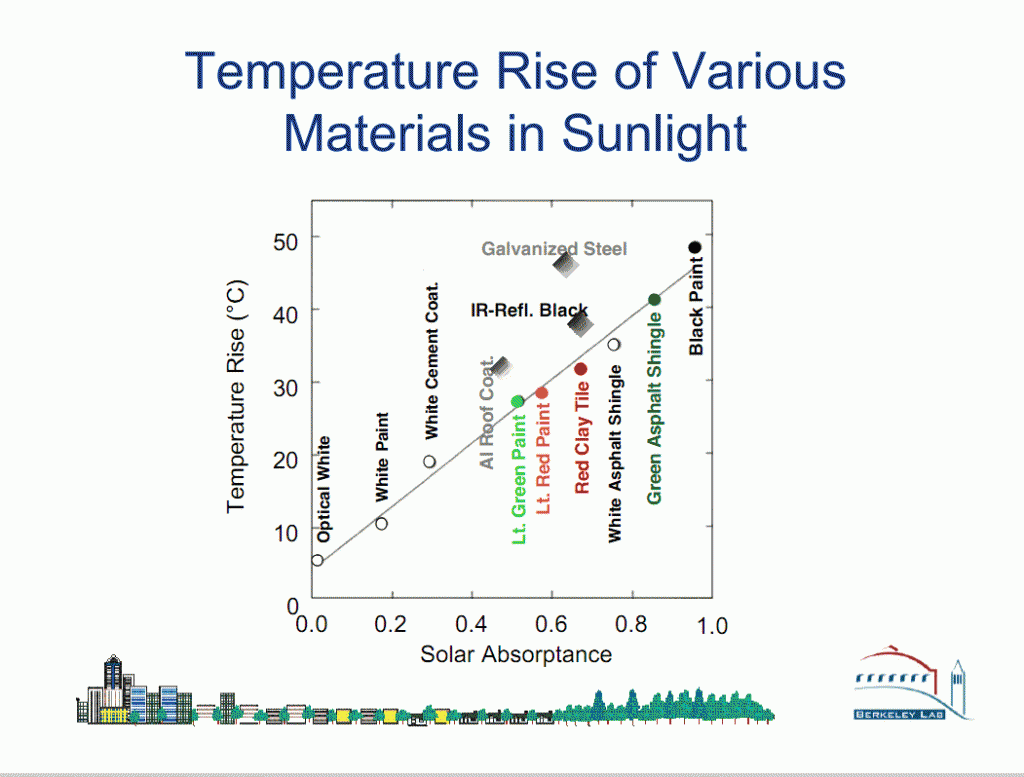 The future implications of this court's decision may be broader than just white roofs. Homeowners looking to install other energy saving devices, including solar panels and more energy-efficient windows, might also use this as a precedent. One thing is certain: HARC needs to amend its guidelines to keep pace with current needs.
This isn't the first time Key West's historic roofs were changed due to necessity. Originally, Key West had wood shingle roofs. And they weren't grey.