Established gallery representing some big names in the Key West art world, including Jeff McNally, Suzie DePoo, and Mario Sanchez.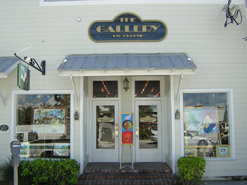 Contemporary and modern fine art; reproductions, paintings, photographs and sculptures–offers an extensive collection of contemporary fine art by master artists and Pulitzer Prize Winners, such as Jeff MacNally, Mike Peters, Tony Auth, David Hume Kennerly. The Director, Nance Frank conducts with a great deal of personal commitment and a lot of enthusiasm for art.
Inventorying a wide selection of Key West art with an emphasis on works of historic importance and local charm, the gallery seeks to satisfy both the casual art buyer and the established collector. Suzie DePoo, George Carey, William Welch, David Lee, James Kerr, Mario Sanchez, Harriet Frank, Dana Clark, Joe Loeber, Rita MacNelly & Beezy Bogan, Ludo Huys, Tom Joris, Kim Northrop, Mark T. Smith, Fred Haskins, Van Eno, Sonia Menna Barreto, Laila Assef, and Cuban greats; Roberto Fabelo, Luis Abreu, Wifredo Lam, Gil Garcia, Expo, Raciel Linares, Toste, Miguel Angel Couret.
The Gallery on Greene, established in 1996, has been located in the Historic District's SeaPort area of Key West.
Location: 606 Greene Street.
Hours: Open every day 10am – 6pm.
Phone: (305) 294-1669