Large co-op featuring works by local, often undiscovered artists.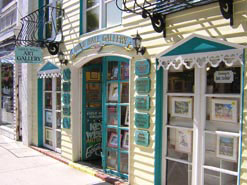 Showcases 25 local artists. Walk in and it's like you stepped into an art mall – with little spaces for each artist.
Something for everyone: affordable paintings, ceramics, photography, stained glass, sculpture, metalwork, and more.
Hours: Open daily 9:30am – 11pm
Phone: 305-296-6076
Location: 614 Duval Street.