Part of the Audubon House museum and tropical gardens, they offer original and reproductions of antique illustrations of nature.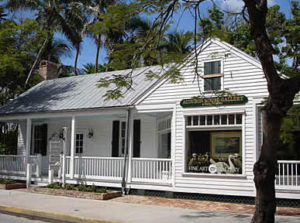 Natural history gallery features antique originals and reproductions of the works by John James Audubon.
Lithographs from other nature artists include orchids, exotic plants, and native animals. The bird carvings by one of today's best artists in the field, Fred Haskins, are excellent.
Expert on-site framing and shipping.
Hours: Open daily 9:30 am – 5 pm.
Phone: 305-294-2116
Location: 205 Whitehead Street.