Respected, established gallery for fine art on Upper Duval Street.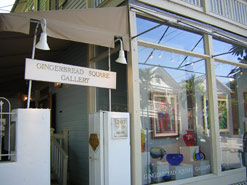 The Gingerbread Square Gallery is one of Key West most respected and established galleries, which originally opened in 1974.
Here you will find original oil paintings, acrylic paintings, prints, art glass, graphics, and sculpture.
The gallery features well-known artists, including Rebecca Bennett, Salinero, Salem, Palmer, Steve Walker, Kiraly, McIntosh, Peter, Rober Johnson, Sadowski, and Thivo.
Hours: Open daily 10-6.
Location: 1207 Duval Street.