Artist Co-operative featuring local Key West artworks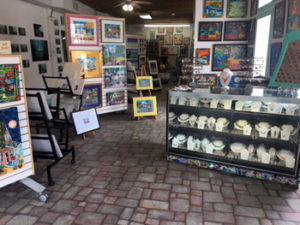 7 Artists & Friends began as a co-operative art gallery run by seven of the islands most respected artists, each highly accomplished in their specific medium.
The gallery represents a number of quality local artists – displaying custom jewelry, original artwork, prints, giclées, sculptures and other original works of art. Photo realism, sculpture, jewelry, abstract, watercolor, photography, whimsy and glass; this gallery's works have range.
The gallery has grown in popularity, prompting a move to this new location and the addition of new artists and friends.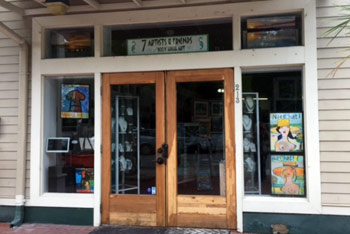 Among the Key West artists represented, include:
Martha de Poo, watercolors
Pam Hobbs, acrylic
David Scott Meier, mixed media
Tony Scullin, photography
Noelle Rose, fabric
Karen Beauprie, watercolor
Elizabeth Chamberlain, oil
and local jewelry designer Jennifer Badry of Mango Season Jewelry Designs.
Location: 213 Simonton Street
Hours:
Monday – Thursday 10am – 5pm
Friday – Saturday 10am – 7pm
Sunday 12pm – 5pm
Telephone: 305-294-8444