Where Jose Martí officially began the movement to gain Cuba's independence from Spain.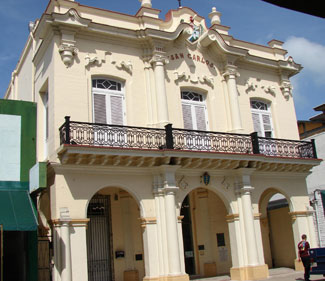 Key West and Cuba have always had a close relationship – especially being separated by only 90 miles.
No building in Key West represents more Cuban history than the San Carlos building on Duval Street.
Built in 1890 by the San Carlos Institute, an organization dedicated to supporting Cuban culture and values, this building was actually owned by Cuba – before being appropriated by the United States.
In 1892, Jose Martí famously made a speech at the San Carlos that is attributed with the beginning of Cuba's independence movement from Spain.
Exhibits include works of Jose Martí, an exploration of Cuba's history told through its postage stamps, a history of Cuban aviation, and a gallery of portraits of Cuban presidents.
Location: 516 Duval Street
Hours: Open daily – 12pm – 5pm
Cost: Admission is FREE