For serious art connoisseurs, Jag Gallery is a must visit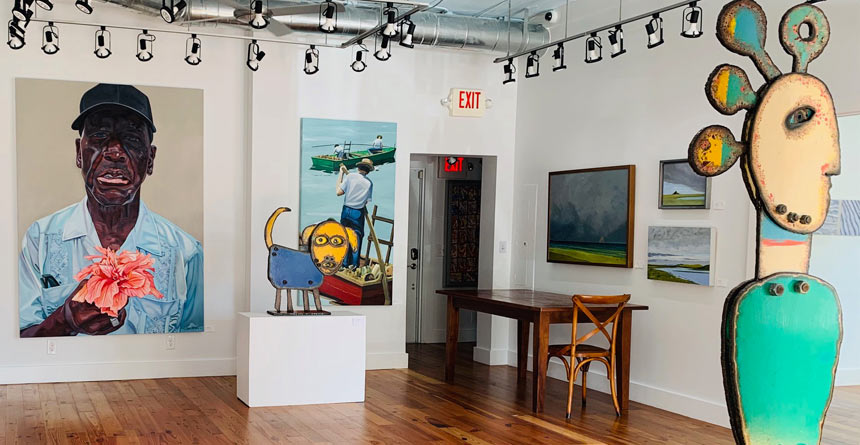 Representing many of Key West's most known and relevant contemporary artists, newly opened Jag Gallery has immediately become THE place for art collectors.
The gallery opened in 2020 by one of Key West's talented artists, Letty Nowak. Inside the brightly lit inviting space you will find incredible works from
AD Tinkham
Carol Munder
Cathy Rose
Lincoln Perry
Letty Nowak
Joe Skoby
John Martini
Michael Haykin
Rick Worth
Sharon McGauley
Susan Sugar
B. Lucy Stevens New Paintings at Jag Gallery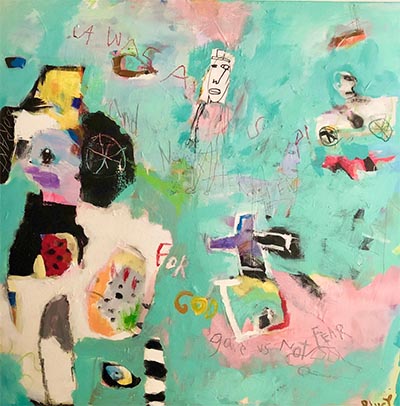 Jag Welcomes B. Lucy Stevens to the Gallery with a Show of her New Paintings opening on January 15th.
B. Lucy Stevens is an internationally recognized mixed-media artist living in Key West, Florida. She paints intuitively from her daily life imagined in a brilliant cacophony of color and pattern. She is inspired by primitive art and her travels to Indonesia, South America, and France.
"I paint what I see, what I remember, and what I imagine and it all gets mixed together, like it is in my mind. I crave solitude but fear isolation. There are times I cannot stop painting—I make a cup of tea and forget to drink it," says Stevens.
B. Lucy Steven's will open our season at Jag Gallery with an exhibit of new paintings that opens January 15th. We will have an opening day on the 15th where Lucy will be present to talk about her paintings.
Jag will also be exhibiting two paintings from Cuban Artist, Juan Carlos Verdial Soltura for the first time.
Address: 1075 Duval Street C-23 (in Duval Square, near corner of Virginia St. & Simonton St)
Gallery Hours: 12pm – 5pm daily
Gallery Phone: 305-407-6202