For serious art connoisseurs, Jag Gallery is a must visit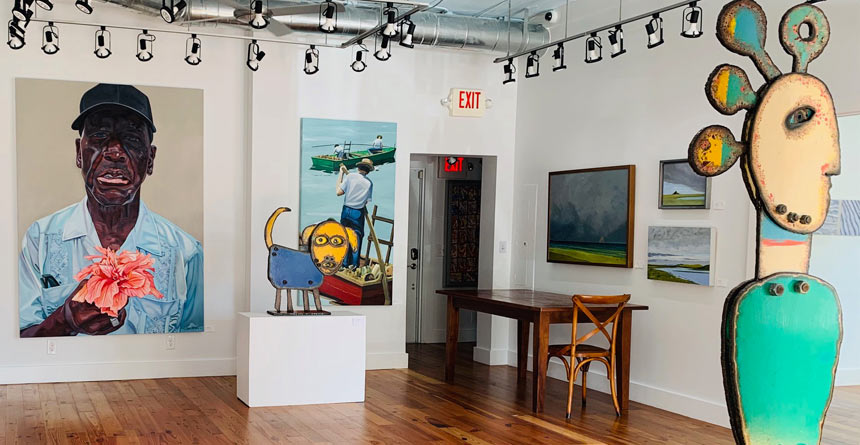 Representing many of Key West's most known and relevant contemporary artists, newly opened Jag Gallery has immediately become THE place for art collectors.
The gallery opened in 2020 by one of Key West's talented artists, Letty Nowak. Inside the brightly lit inviting space you will find incredible works from
AD Tinkham
Carol Munder
Cathy Rose
Lincoln Perry
Letty Nowak
Joe Skoby
John Martini
Michael Haykin
Rick Worth
Sharon McGauley
Susan Sugar
Address: 1075 Duval Street C-23 (in Duval Square, near corner of Virginia St. & Simonton St)
Gallery Hours: 12pm – 5pm daily
Gallery Phone: 305-407-6202
SOME FOR SUMMER – NEW GROUP SHOW AT JAG GALLERY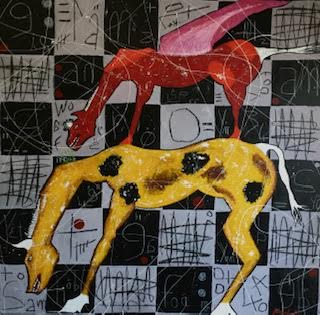 Jag Gallery announces its latest exhibition featuring some of the gallery's favorite artists from Key West and beyond opening with a preview reception on Friday July 29th from 5-7 which is free and open to the public.
See works from Sharon McGauley, Sally West, Lincoln Perry, John Martini and others. In addition, Jag is pleased to welcome the popular and award winning artist Michel Delgado to the gallery fold. SOME FOR SUMMER continues through August 16th.





RICK WORTH—NEW PAINTINGS AT JAG June 2nd-28th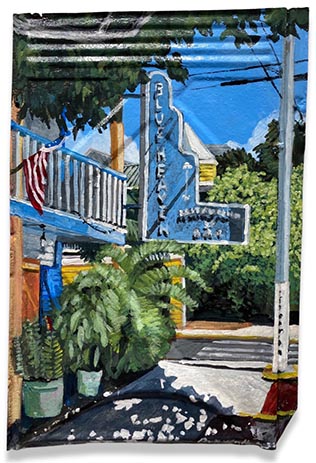 JAG Gallery welcomes the return of the ever popular Key West artist Rick Worth with new paintings of familiar spots on canvas along with his popular "Candy Bars" series of compositions on roof shingles.
Since his arrival in Key West over thirty years ago this self taught painter, sculptor and instructor 's unique and sometimes whimsical interpretations of idyllic Key West life can be found in numerous private collections and publicly all around town—murals, fence posts, shutters the hundreds of cars he has painted over the years.
JAG Gallery is located at the Simonton Street end of Duval Square C-23, 1075 Duval Street with ample, free parking. Gallery hours are Tuesday-Sunday noon to 5, Monday's by appointment. For additional information call 305.407.6202 or email jaggallerykw@gmail.com