Established and respected gallery representing talented local artists.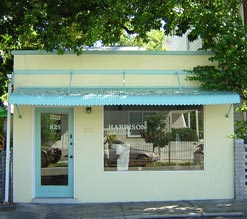 Sculptor Helen Harrison and singer-author Ben Harrison have owned this charmingly unique gallery for over 30 years.
Helen is known for her beautiful and graceful sculptures – transforming one natural object into another form, such as a gourd that becomes a pear.
Also represented at the gallery is Cynthia Kulp – one of today's finest painters of parrots.
Hours: Open daily 12-5.
Location: 825 White Street.