Deep-sea fishing charter boat in Key West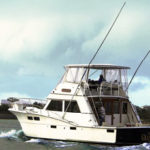 We live and work in Key West
Experienced and trusted concierges
We're always here for you

Cancel for any reason up to 3-days before your trip. Deposit is non-refundable but can be applied to future charters aboard this vessel.



Information submitted is fully encrypted via https
Extended-Validation SSL certificate
Padlock in your browser address bar

Key West Travel Guide does more than respect your privacy – we guarantee that your information will never be sold to anyone and we will never spam you.